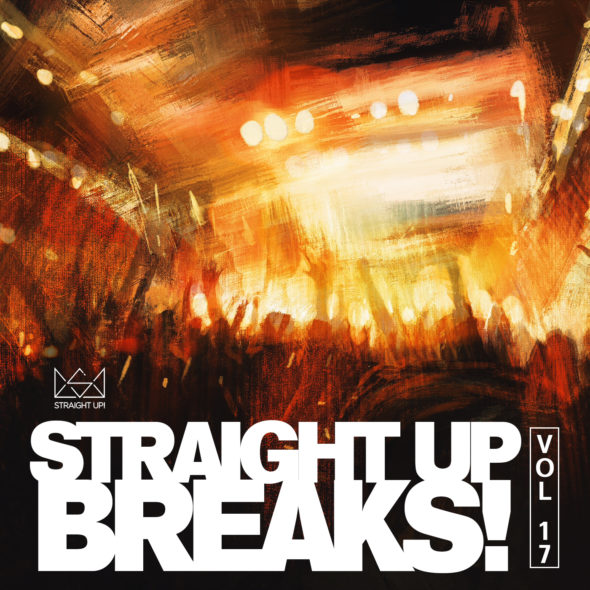 "Straight Up Breaks! Vol. 17" Now Available In Stores
The "Straight Up Breaks!" compilations series are not only one of our personal favorites but one of the best selling and successful compilations that the Straight Up! Music camp has been putting together since 2011.
Today we are very proud to reach the vol. 17 of this successful compilation series with 18 carefully selected tunes full of shuffling hi-hats and beat-skipping kick drums. A great selection of tunes from the word best producers of this genre and a must have for all breakbeat fans.
Play it loud, enjoy!
STREAM/DOWNLOAD from your favorite store/platform:
https://fanlink.to/breaks17
Stream at Spotify – Buy at Beatport – Buy at itunes


Tracklist:
1. Original Rude Boy – Here Comes (Rico Tubbs Remix)
2. Pirate Jams – Sweets From Heaven (Kid Kenobi Remix)
3. Nikki Carabello – A World Away (Seth Vogt Remix)
4. Davip, DM – So Crazy
5. Kelle – Unbreakable
6. AfroWhitey – Blew Ya Mind (Rough Child Remix)
7. Shade K, BBK, Dmoney – Funk Soul
8. Paul Anthony, Soulfix – Big Bang (Ollie Ple Remix)
9. B-Phreak, Philly Blunt – Ass Clap
10. Myshell – Garden of Eden (Wes Smith's Califunkya Remix)
11. Fear The Priest – Murder (The Incredible Melting Man Remix)
12. Hironimus Bosch – Critical Ruffness
13. G$Montana & NeuroziZ – Ghetto Funk
14. Perfect Kombo – Untitled One (Shockillaz Remix)
15. Dj Marty McFly – Breaker Mamas
16. The Beatkillers – Uh Yeah
17. Kollier – Home
18. Chris Royal – Nuke