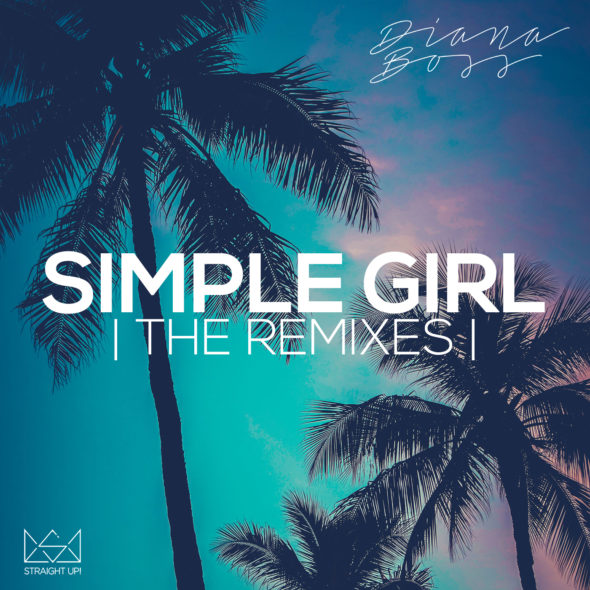 Diana Boss "Simple Girl (The Remixes)" Now Available In Stores
Vancouver based duo Diana Boss debuted on Straight Up! earlier in the year with their latest single "Simple Girl" featuring Elle Wolf to good success so we decided to run it back with the help of a group of talented Canadian producers.
Caleb James, Queensyze & Ded Sheppard, Karsten Sollors and The GOAT gave "Simple Girl" their own unique twist and the results are 4 different but awesome new versions of it and they are all now available in stores and streaming platforms worldwide.
Enjoy and make sure to share so your friends and family can also join the fun!
Easy access to Spotify:
https://open.spotify.com/album/1rtmFyx90MYfiCmEVrGzIt
Buy at iTunes – Stream at Spotify – Buy at Beatport
Track List:
1. Diana Boss – Simple Girl (Caleb James Remix)
2. Diana Boss – Simple Girl (Queensyze & Ded Sheppard Remix)
3. Diana Boss – Simple Girl (Karsten Sollors Remix)
4. Diana Boss – Simple Girl (The GOAT Remix)