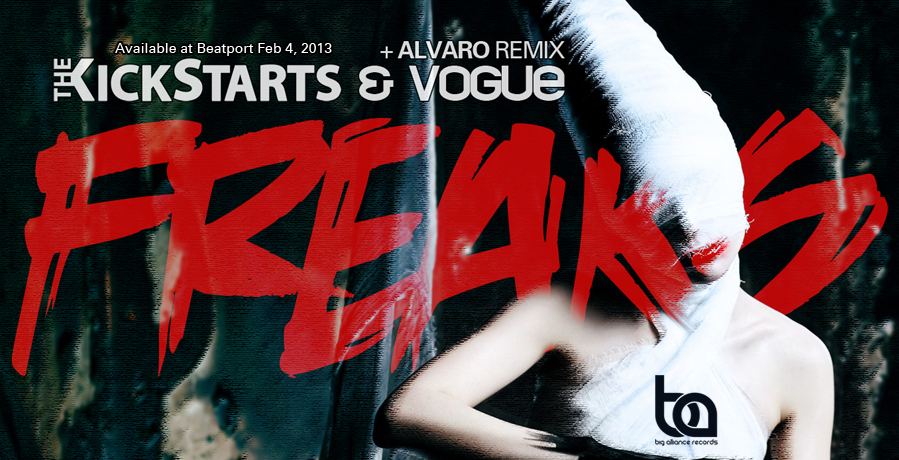 Preview new releases by The KickStarts and Tribeat
The KickStarts and Tribeat are both making a return to Big Alliance Records in the first quarter of 2013 with massive new music that will do some heavy damage in the clubs, homes and iPods. Here are some previews and be sure to mark your calendars!
The KickStarts new single "Freaks" will be available February 4, it includes a killer remix by Alvaro.
Tribeat's new EP "1993" will be available January 29, it includes 3 Original tracks and a remix by Creonic.