Vancouver is known for being one of the major cultural centres of Canada. Praised for its modern and forward-thinking approach and diverse music history that ranges from Jazz to Pop and Rap.
Dance music has always had a special place in Canada, arguably the most recognizable name in the scene calls our neighbor up North home (coughdeadmau5cough) and it has been the birth place of many talented artists, established and up-and-coming, within this world we call "EDM".
Childhood friends Sam Steele and Josh McRae known artistically as Diana Boss are one of those artists that continue to emerge from "Raincouver" looking to make an impact worldwide and they are well on their way with a fantastic 2016 and an even more promising 2017 in the horizon.
In 2008, after a three-year world tour with Disney on Ice, inspired by the European club scene, Sam and Josh were determined to make Dance music a part of their life. They spent two years fumbling through Fruity Loops, botched ProTools sessions, muddy mixes, and genre-bending basement jams. Sam eventually moved to Boston to attend Berklee College of Music while Josh pursued engineering at Vancouver's Pacific Audio Visual Institute.
In 2014, the pair reconnected in their hometown of Vancouver and decided to dive heads first into Dance music with a renewed energy and passion to match. 2 years later they have had a string of successful commercial releases and looking to release a new single on Straight Up! January 9th (2017) so we wanted to chit chat with them to see what they are all about and what we can expect from them moving forward.
STRAIGHT UP!: CANADA HAS HAD A RICH HISTORY IN MUSIC AND ITS DANCE MUSIC SCENE HAS BEEN STRONG FOR SEVERAL YEARS, WHY WAS THE EUROPEAN CLUB SCENE THE ONE THAT INSPIRED YOU THE MOST?
JOSH: Europe is generally ahead of the trend. When R&B and Hip Hop were popular in Vancouver, they were playing Bob Sinclar and house music. Stuff we weren't hearing at home.
SAM: The energy in the clubs there was different. I remember us showing up at a club in Valencia at 1am and nobody was there. The place was still being set up. People weren't showing up until 3-4am and they came to dance, not just to be seen.
STRAIGHT UP!: I'M SURE MANY ARE CURIOUS TO KNOW AND YOU WILL LIKELY GET THIS QUESTION FOR YEARS TO COME, WHAT'S THE STORY BEHIND THE NAME "DIANA BOSS"?
SAM: We get this question a lot. It's an homage to Lucy Pearl, a group that inspired us in our early days to be creative and to just do our thing, to just do what feels right. Raphael Saadiq is still a Producer I look up to.
JOSH: We've spent countless hours chilling out, stoned, coming up with band names, artist names, company names, you name it. For this project we wanted something feminine to balance out the "EDM bro" trend. It had to be something catchy and funny but also retro, classic – a shout out to the originators.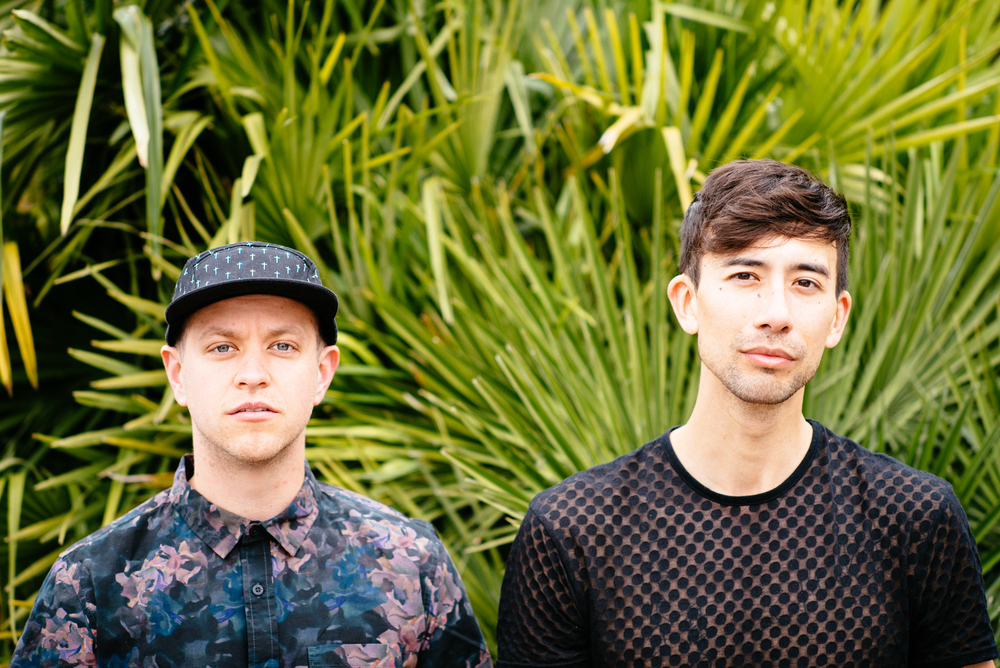 STRAIGHT UP!: YOUR SOUND IS VERY MELODIC AND MELLOW, DEFINITELY HAS A GOOD FEEL TOUCH TO IT, IS THAT A FAIR DESCRIPTION OF YOU GUYS AS PEOPLE?
JOSH: I'd say yeah. We're on that West Coast vibe.
SAM: Yeah, I'd agree. I was worried about it for a while, that we weren't hype enough, but I mean you can't fight who you are.
STRAIGHT UP!: WHAT IS IT ABOUT DANCE MUSIC THAT ATTRACTED YOU GUYS TO MAKE THIS A FULL TIME PROJECT?
SAM: There's something about the connection between people in spaces like clubs and raves and festivals, and it's really the music that makes that happen, that brings those people together. It's infectious.
JOSH: For me, it just feels right. We've produced a lot of different types of music, a lot of different genres, but nothing has felt as good as dance music.
SUPPORT "SIMPLE GIRL"
Spotify: http://bit.ly/dboss-spotify
iTunes: http://bit.ly/dboss-itunes
STRAIGHT UP!: "EDM" IS A VERY CROWDED AND COMPETITIVE MARKET, WHAT SETS YOU APART FROM THE REST?
JOSH: Good question. I think the quality of our production stands out.
SAM: I kinda want to flip that question and say there is something super important about community and about contributing to the dance music scene. It's like letting go of this idea of being the "best" and just sharing our art with other people who are also making art.
STRAIGHT UP!: 2016 HAS BEEN A GOOD YEAR FOR YOU GUYS BUT THE BAR HAS BEEN RAISED, WHAT CAN WE EXPECT FROM DIANA BOSS IN 2017?
JOSH: The pressure!
SAM: Deeper sounds, more polish, bigger collaborations, music videos and more face time. We're gonna be playing a lot more gigs in 2017.
STRAIGHT UP!: IF YOU COULD COLLABORATE WITH ANY ARTIST, WHO WOULD IT BE AND WHY?
JOSH: We would love to continue collaborating with Elle Wolf and I M U R from the Vancouver scene. But working with K.Flay or Kilo Kish would be insane.
SAM: I'd love to see us in the studio with heavy hitters like Nora en Pure, EDX, or Kaskade. For vocalists, Alicia Keys has always been tops.
STRAIGHT UP!: WHAT'S YOUR FAVORITE SONG AT THE MOMENT?
SAM: For sure Sonny Fodera – Feelin' U feat. Yasmin
JOSH: Agreed!!
STRAIGHT UP!: LETS STEP OUT FROM THE MUSIC QUESTIONS FOR A BIT, WHAT'S A NORMAL DAY LIKE IN THE WORLD OF SAM STEELE AND JOSH MCRAE?
SAM: I have a photography business as well. So if I'm not producing I'm shooting or editing photos. And if I'm not doing that, I'm trying to find a way to hang out with my partner and my two dogs.
JOSH: Lots of cafe hopping, instagram creeping, and hanging out with my girlfriend.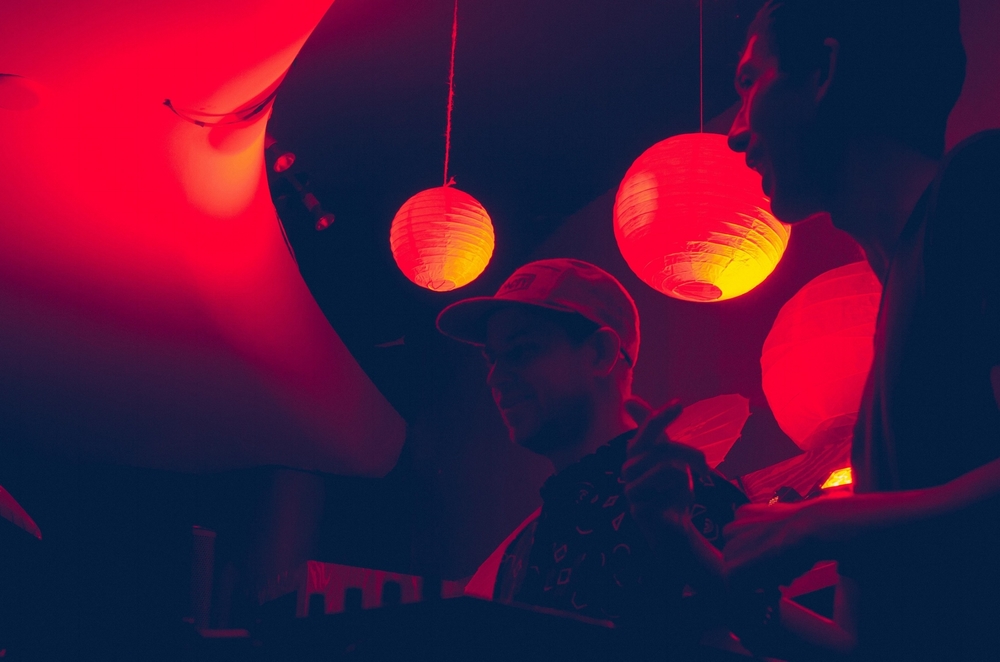 STRAIGHT UP!: WE HAVE TO ASK, THREE-YEAR WORLD TOUR WITH DISNEY ON ICE? WHAAAAAAT? WE NEED TO HEAR MORE ABOUT THAT.
SAM: Yeah, me and Josh met when we were 12, but didn't really connect until we both randomly ended up on the same show eight years later. Shout out to our Disney On Ice crew! These were the people who were with us and shared those club spaces with us while we were discovering our passion for dance music (like in Valencia!). We did a world tour with them for three years and played in 30 countries. That definitely made us rethink what was possible.
JOSH: It was a wild adventure. Memories that stand out are clubbing in Berlin, eating Ramen in Tokyo, afterparties in Sydney, and some of the ridiculous times we had in small town America. Being on tour opened my eyes to new experiences and cultures and inspired me to think bigger.
STRAIGHT UP!: WHAT ARE SOME OF THE HOBBIES YOU ENJOY THAT ARE COMPLETELY NOT MUSIC RELATED?
JOSH: Drinking coffee. Does that count as a hobby? Hiking, scouting new craft breweries, and wandering around town with my niece and nephew. I try to find time to get back on the ice as well.
SAM: Photography takes me to some crazy places. Recently I spent 14 hours in delivery room which was wild. I love to travel – the last couple years I've been on a ton of road trips around the West Coast and across Canada. Sundays are for family and I try to stick to that as best I can.
FOLLOW DIANA BOSS:
https://soundcloud.com/dianabossremix
https://www.facebook.com/dianabossremix
https://twitter.com/DIANABOSSREMIX
https://www.instagram.com/dianabossremix/